SEO Services: What They Are And Why Your Business NEEDS Them
Introduction
Are you wondering: what are SEO services?
If you are, you are most likely a business owner who is considering different marketing strategies for your business.
Perhaps you want to get more leads organically.  If this is the case, you want your customers to be able to find your business by conducting a local Google search (or a search on any other search engine for that matter).
This is an ideal way to get leads and new customers because it doesn't really require any work from you.  And this is essentially what SEO services do.  Read more about what is SEO here.  Or you can learn how SEO helps your business.
What Are SEO Services
When you enlist an agency to do SEO services, they will be doing a number of things so that customers can find your business online.  To be honest, it really depends on the agency and you have many different options when it comes to this!
You can learn more by reaching out to an SEO agency such as this one here: https://www.searchengineoptimizationexpert.com/service-areas/seo-fort-lauderdale/.   They are sure to go through everything with you so that all of your questions are answered.
As we've stated, there are many different types of business SEO services.  Asking the proper questions before signing a contract is a great idea to understanding what are SEO services and which ones the agency at hand will be using.
When you speak to an agency, you should ask:
 what are some of the SEO strategies you do?
 do you do organic SEO and local SEO for my business?
 will services include both on-page and off-page SEO?
 does your company employ white hat or black hat techniques?
 what type of results and traffic increases do you expect?
 can you provide me with a FREE SEO audit to start?
Once you have clarified the fined details and understand what the SEO agency will be doing, you will better be able to make a decision as to whether they are a fit.
Some Common SEO Services Include:
On-Page SEO:
On-Page SEO includes all of the things that are done to your website (on your website).  These things include headings, SEO-optimized content, image alt tags, page speed, and much much more.
You can check out backlinko's anatomy of a perfectly optimized page here.  It really explains on-page seo perfectly.
Off-Page SEO:
Off-page SEO are the strategies done off the page of your website.  This includes building links to your website from other prominent (and relevant) websites, social signals and building authority off of your website.
Link Building:
Link building is a major aspect of SEO and it can be done in many different ways.   Many SEO's do organic link building by submitting guest posts to high authority sites.  Other SEO agencies use black hat methods of building links.  This can be iffy, but when done correctly (and safely) it can be very effective.
Many companies, such as NJ SEO Bizmap LLC, take a mixed approach and do both organic and automated strategies for building links.  Whatever you choose, it's a personal preference.  However, you should ask your SEO agency which methods they use so you are in the know!
Local SEO:
Local SEO includes a number of different strategies that verify a business's relevance in their locality.  Some of the services included are citation building, Google My Business, review management, building out location-specific web pages, submitting and verifying directory listings and other location-related strategies.
Companies such as Fort Lauderdale SEO company should always explain their methods of performing local SEO to your company website when asked.
Niches That Commonly Do SEO
As you may have assumed, there are many niches that are perfect for SEO.  These industries profit highly when search engine optimization services are implemented into their digital marketing strategy.
Now, I want to be fully transparent.
SEO SERVICES ARE NOT FOR EVERYONE.
Why is this, you might wonder?  Because SEO is an investment.  The businesses that are ranking ARE MAKING A SH#T TON OF MONEY.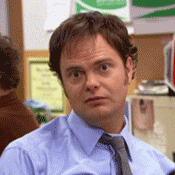 Industries That Should DEFINITELY Consider SEO Services:
Law Firms
Healthcare and Medical
Chiropractors
Home Improvement (all)
Influencers
and more….
I'M NOT SAYING THAT YOU SHOULDN'T DO SEO SERVICES IF YOU ARE NOT IN ONE OF THESE CATEGORIES.
(No- I'm not saying that at all…).  If you have the capital you should definitely learn more about what are SEO services and go ahead and do them.  Believe me, the world would be a better place…
HOWEVER, certain industries do use SEO services more frequently and are much more competitive.  What this means is that IT TAKES A LOT MORE to get on the first page of Google.
So, if you're in a competitive industry and are NOT doing SEO, chances are you're not really relevant.
In less competitive industries, you could build a website and update it frequently, and MAYBE after a year or so you might show up somewhere on the world wide web.  But why waste your time and keep your fingers crossed?
Conclusion
As you may have noticed, SEO services are made up of a number of different ongoing strategies.  But no matter what the strategy, the goal of SEO is to improve your page rank and increase your visibility online.  In doing so, your business can enjoy the benefit of increased traffic, more sales, and many more phone calls!
Explaining search engine optimization is not always the easiest thing to do.  However, we hope we have answered some of your questions and explained what are SEO services so that you can move forward and make the right decisions when choosing a company.