Hottest Trends For Websites This Year
The trends of web design and user experience undergo constant evolution, and it is essential for every Web designer to stay updated on the latest web trends.
To date, there are about 1.7 billion online sites. The competition is therefore very high. Knowing the biggest trends of website design and how to properly brand your business will allow you to stand out from your competitors.  It will also allow you to convey modernity and greater professionalism.
Typically, web design trends follow the evolution of Internet functionality, interaction, and online performance.  It's important to keep up with them if you are a designer or developer for that reason.  Additionally, if you want know some important web design tips check out this page here.
Below Are The Top Web Design Trends For 2020:
Micro animations.
Among the first of web design trends for 2020, you are likely to find the micro-animations. This is certainly not new, but their use will increase significantly. Micro animations are very important for guiding the user and for drawing attention, providing quick and friendly feedback.
Micro animations can be small youtube videos embedded into the structure of a webpage or something as attention grabbing as an animated image or Giphy such as the one below.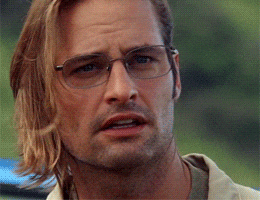 Fluid, organic forms.
In 2019 there was widespread use of geometric shapes in site design; in 2020, fluid or organic shapes will be a web design trend and will replace geometric elements.
The fluid forms recall nature: think of the hills, lakes, rivers, and their asymmetrical and tortuous lines. These elements convey modernity and freshness on-site.  Additionally, they are very useful for "breaking" the sections, also using them as a background.
Minimalism.
The minimal, as the web design trends, is not new in 2020, but it will be in the use of colors. A minimal website does not necessarily have to be white; the use of colors will make the pages clearer and will attract more visitors' attention.
2020 will, therefore, see a less rigid and less flat use of minimalist design.  Hiring the right web site design company will be key in conveying a minimalist approach successfully.
Chat bots.
Chats are already starting to be seen on almost every site, and those who don't have them will lose the opportunity to offer immediate service to the user.
With chat bots, you can give the user individualized and personalized attention to their needs. By integrating a chat service on the site, it can provide an instant response, resolve any questions you may have, accompany you through your purchase process, or build customer loyalty.
Color Psychology.
The psychology of colors and the impact they have on human behavior will be a web design trend in 2020 to increase sales and conversions.
In general, colors evoke sensations given by our individual perceptions, but some general emotions are universally associated with chromatic tones.  Most professional designers are aware of this and know how to properly use color.
Some common color associations:
Green evokes nature and tranquility
Red symbolizes love, energy, and passion
Yellow can convey urgency
Black symbolizes luxury
In 2020, web designers will focus more on the use of colors to evoke certain types of emotions and sensations.
Video.
A video manages to communicate more quickly and compared to a text or image. The duration of a user's visit is not very high, but for a video, you are willing to spend 2 to 5 minutes more.
In addition to this, using video in web design is a great way to boost SEO.  If you ask NJ SEO agency, Bizmap LLC, they will tell you that embedding video within the design of a website is crucially important in today's day and age.
Here are some statistics, taken from the research "The State of Video Marketing 2019", which will make you understand how video is a web design trend that should not be underestimated.
1.96% of users watch a video to get more detailed information about a product.
2.79% of consumers say that the video of a product convinced them to buy.
3.68% of visitors prefer to watch videos rather than read.
4.84% of managers say video marketing significantly increases site traffic.
Asymmetric design.
Until now, the Internet had us accustomed to a grid design that was repeated, more or less, on all web pages. However, the technology and knowledge that users have acquired throughout these years already allows us to break this scheme and that our page does not lose usability.
Creating asymmetrical designs that go very much in the line of organic forms and giant typographies and with personality.
Voice interfaces.
Google with Google Home, Amazon with Alexa, Apple with Siri. The big names in the world have invested heavily in recent years on virtual assistants: it is estimated that over 40 million users buy one every month. The impact on web design trends for 2020 will relate to how we search for information online.
It will be necessary to start designing sites to facilitate voice search, with route maps to improve the user experience, simple design to keep information in a structure similar to human conversation, and using Artificial Intelligence (Voice ID Logins) to recognize the voices.
Conclusion:
The website is a showcase of your business. It is the first impression that makes you a likely customer. Those who visit your site still do not know the brand, and the impression that is made will depend on the experience they have online.  Hiring a company such as NJ Web Design agency Bizmap LLC is a great way to stay on trend and have a professional website.