Wanna Know How SEO Helps Your Business?
If you're wondering how SEO helps your business (and if you don't know too much about digital marketing in general) this post will explain everything.  We'll tell you exactly what SEO is, how it helps, and why you need to get on the boat and consider this effective digital marketing strategy!
But before we get into how search engine optimization can assist your company, l'm going to go over the basics!  Let's begin below with understanding to purpose of SEO.
What Is SEO
SEO stands for search engine optimization.  SEO's main purpose is to make your "money site" or business website better setup so that the search engines (such as Google, Bing, and Yahoo) understand what it's about and can circulate it to web users.
SEO Generates Traffic
When SEO is done, it essentially attracts traffic to your website.  This happens naturally when a user types in a search query and results populate that answer the users query for what they are searching for.
SEO Begins With Keyword Analysis
SEO is done with a firm understanding of what your potential customers are searching for online.
EXAMPLE:  Let's say you're craving Ramen soup.  You might do a Google search and type "ramen near me" in the Google search bar.
example of Google search for the query "ramen near me"
The results that populate at the top of the page are the local search results.  These results are location-specific and are generated by your computer or phone's knowledge (GPS) of your location and the businesses servicing your area.
From an SEO standpoint, you are likely to show up in the box with the local results (Google Maps Snack Pack or 3 pack) when certain local optimizations occur.
How Businesses Show Up In Local Search Results
An SEO agency (such as NJ SEO Bizmap LLC) will create and optimize a GMB listing (Google My Business), submit your company to local directories, create location specific pages on your website, and work on reputation management and reviews in order to boost local SEO.
screenshot of optimized Google My Business listing
Organic SEO Results
Beneath the local search results (under the maps 3 pack) are the organic results.  These results are generated primarily due to the optimizations that are done to a website with keywords, structural optimizations, and backlinks.
screenshot of organic search results
If you take a look at the above screenshot, you can see that the #1 listing in the organic search results is held by a Yelp webpage.  Due to the high authority of Yelp, it is not likely to outrank this listing (well, not with a new website at least).  However, you can see that organic search result #2 is a boutique ramen house that populates from the search phrase "ramen near me".
WHAT THIS MEANS:
What this means is that if someone were searching for "ramen near me", it is likely that they would visit the organic search result #2 because it satisfies their search query (user intent).  You can read more about user intent here.
To Sum Up What SEO Is
So essentially, SEO is everything that is done on a website and off a website that effects where a business shows up in when someone conducts a search query.
In competitive markets (such as legal firms, service-based businesses, home improvement, real estate, medical practices, and more) you will not show up in results at all UNLESS YOU DO SEO!  Essentially, you'll be wondering "where is my website?!" and how to be found on Google.
What This Means About How SEO Helps Your Business
What this means about how search engine optimization helps your business is simply that it is crucial.  Without SEO, you r business will literally be LOST ONLINE.
TRY THIS NEXT TIME YOU DO A SEARCH
Next time you search for something online, take a look at how many results when you've typed a search query and hit enter.  You can find the number of results (on Google) under the search bar to the left.
screenshot of the number of results for the search query
As you can see, the search query in the search bar above returns about 123,000,000 results!  This is what you would be competing with.
WHAT THIS MEANS FOR YOUR BUSINESS:
Without SEO- you'd be LUCKY to make it to page 100! Yikes!!!
When you invest in SEO, this is what you can expect:
better search ranking (ideally, showing up on page 1 of Google)
quality traffic to your website
traffic growth over time
more phone calls and leads
more revenue!
SEO Is Highly Profitable
As you can see, SEO is highly profitable.  Over time, traffic increases as do phone calls and business!  Your website essentially becomes a money making machine!
WE KNOW THIS IS A BIT CONFUSING!
We certainly know that this can be a little confusing to the average Joe Shmoe who doesn't know a darn thing about digital marketing!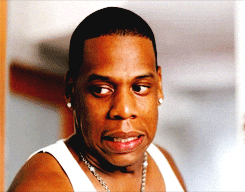 image from Giphy.com
Start By Requesting A FREE Video SEO Audit!
But, that's why many business SEO services offer a complimentary SEO analysis!  Most clients don't understand SEO, and in your FREE SEO Analysis, you can receive valuable information on what your competitors are doing and where you are missing key money making opportunities.
Additionally, your SEO audit will be done via webcam and screen/display capture.  So you'll be taken through your site, step by step, to see how SEO can help your company generate more revenue and why your website currently isn't getting leads!
Conclusion
We truly hope this post has been eye opening for you.  Additionally, we hope you got the answer to your important question and learned what SEO is too.
For any other questions about how SEO helps your business, please contact us today!